PENTECOST RAINBOW
Some photos and panoramas of a rainbow seen near Wollaston Beach, MA on May 31, 2009 which was also Pentecost Sunday and also the day before the start of Take Back Your Time Week (formerly called No TV Week) at Calvary Church, United Methodist. This rainbow was seen only a week after our previous rainbow sighting. Click on images to enlarge.

---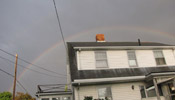 ---





---





Photos of rainbow, some showing anti-crepuscular rays.
---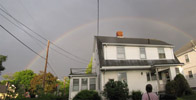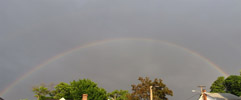 ---


---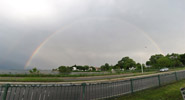 ---

---

Panoramas of the rainbow.
---
Page created June 1, 2009.

---

Back to: Top of page / Home / Photo Links