MEET MARBLES!!
---
Photos of our new corn snake Marble's homecoming taken on May 17, 2015. Marbles was named after one of Snoopy's siblings. We got Marbles at a Massachusetts Reptile Expo event held at the Shaw Center in Brockton, MA. Click on image to see larger version.
---




Bringing Marbles home.
---





---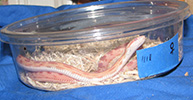 Marbles waiting for her new home to be prepared.
---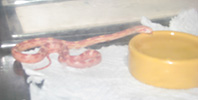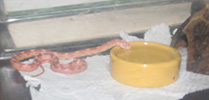 ---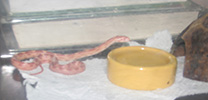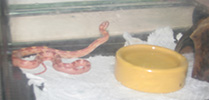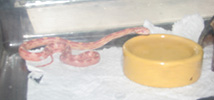 At home
---






---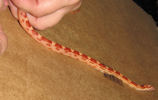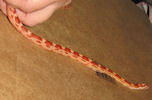 Marbles' first shed, discovered on May 22, 2015.
---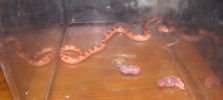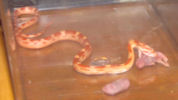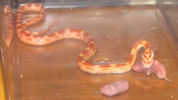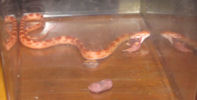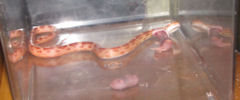 ---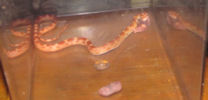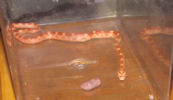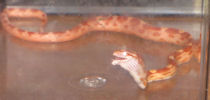 Marbles' first feeding on May 25, 2015. Marbles enjoyed a dinner of two pinkies.
---
Page created May 17, 2015 and modified May 26, 2015 by David Hazen.
---
Back to: Photography / Home