THIS ISS A NICE SUNSET!!
Photos of a very spectacular sunset, the Moon, Venus, the International Space Station (ISS) and the Space Shuttle taken on June 20, 2007. Click on images to enlarge.

CONTENTS: International Space Station
---





---




---




Really nice sunset.
---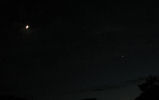 ---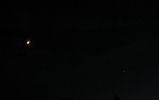 Moon and Venus. Photos taken with my digital camera and not attached to any telescope.
---
INTERNATIONAL SPACE STATION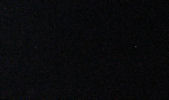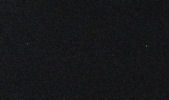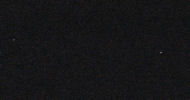 ---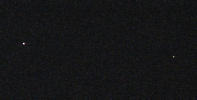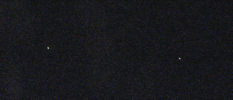 ---
Interntional Space Station (brighter dot) and Space Shuttle (dimmer dot) seen passing over Arlington, MA at 0921 PM EDT.
---
Page created June 21, 2007.

---

Back to: Top of page / Home / Photo Links